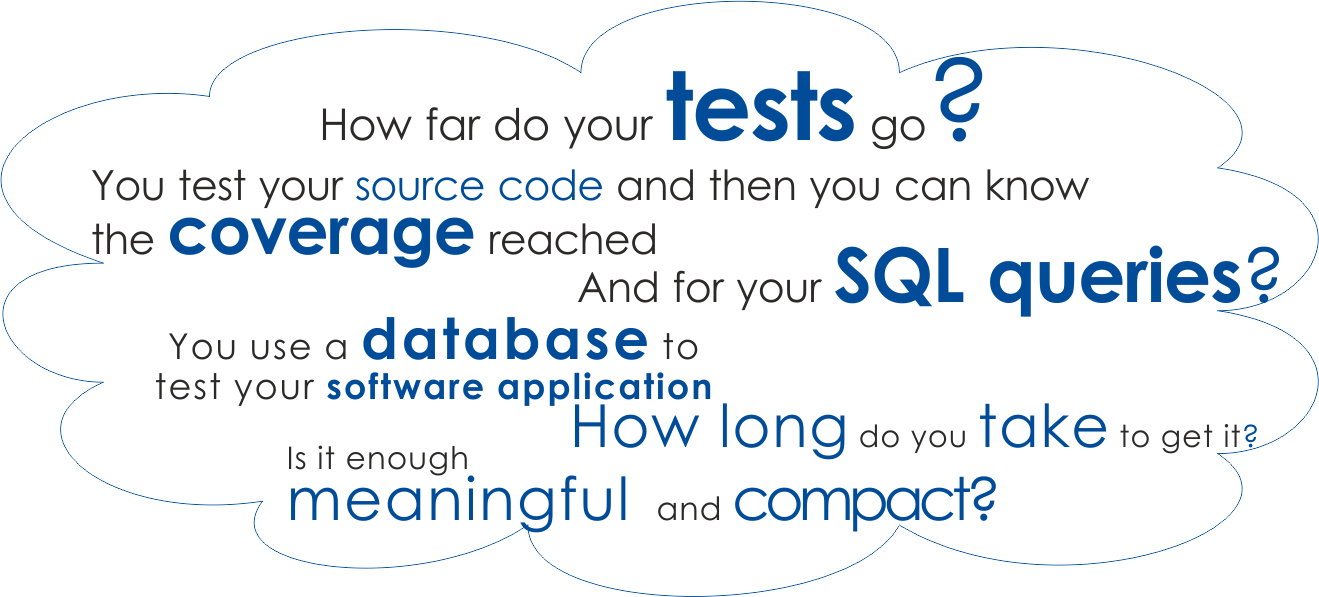 Características

Features

Evaluación de la cobertura de las pruebas
Reducción de bases de datos de prueba
Generación de bases de datos de prueba

Test coverage evaluation
Test database reduction
Test database generation

Descubre

Discover

TdRules

(API REST, Clientes Web y Escritorio, antes denominado SQLRules)

(REST API, Web and Desktop Clients, formerly named SQLRules)

FPC

(criterio de cobertura)

coverage criterion

SQLMutation

(criterio de cobertura)

coverage criterion

(próximamente)

(coming soon)

Beneficios

Benefits

Reducción de costes de la prueba, bases de datos de prueba reducidas y significativas
Mejora de la calidad de las aplicaciones con una mayor cobertura de pruebas
Incremento de la productividad del personal de pruebas mediante el soporte automatizado
Eliminación de labores manuales costosas y propensas a errores en la creación de bases de datos de prueba

Reduction of testing costs, small and significant test databases
Improvement of application quality through a higher test coverage
Increased testing staff productivity through automated testing support
Elimination of costly and error-prone manual work in creating test databases
Presentación
Presentation
La realización de pruebas de aplicaciones que manejan bases de datos requiere seleccionar cuidadosamente los datos de prueba de forma que se cubra lo más posible toda la lógica de negocio requerida.
Como los criterios de cobertura de pruebas para lenguajes como Java o C no son adecuados para contemplar la complejidad de las consultas que se realizan contra la base de datos, Test4Data proporciona una forma de medir la cobertura de las pruebas respecto del código SQL de una aplicación y los datos de prueba.
Adicionalmente, Test4Data incluye herramientas que permiten, entre otros, generar automáticamente los datos de prueba y reducir automáticamente el tamaño de la base de datos maximizando la cobertura y disminuyendo el coste global de las pruebas.
Testing database applications requires a careful selection of test data in order to cover the required business logic as much as possible.
As conventional test coverage criteria for languages such as Java or C are not adequate to handle the complexity of queries executed against the database, Test4Data offers a way to measure the test coverage of the SQL queries in relation to the test data.
Additionally, Test4Data includes tools to automatically generate the test data and to automatically reduce the size of the test databases, leading to maximizing the coverage and lowering the global cost of testing.